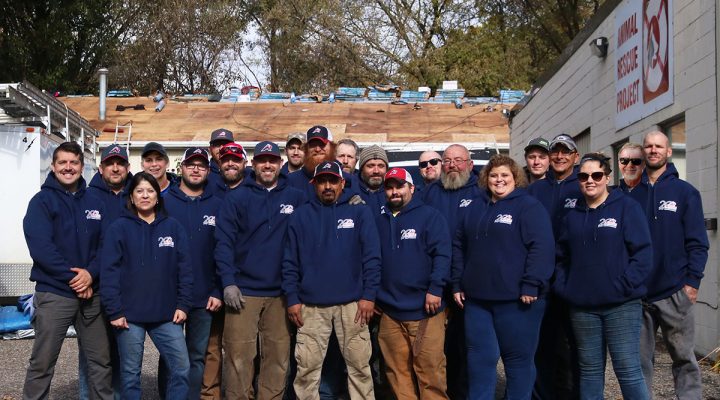 At Advantage Roofing & Exteriors, we offer more than just great roofing, siding, window and gutter replacement and repair services. Here's what sets us apart from the rest of the companies in the home improvement industry:
Locally Owned: We take a personal approach to each and every customer that other companies just can't match.
Superior Workmanship: Each one of our employees is 100% professionally trained and takes great care to do their job right.
Competitive Pricing: We offer competitive prices that will include all the services that you need to protect and beautify your home or business.
Customer Satisfaction: We have a proven track record of customer satisfaction and high-quality results. Check out some of the great things our customers have to say about us on our Testimonials page.
Efficiency: We do our job quickly but thoroughly. Because our work trailers contain everything we need to complete your project, your home won't be under construction for weeks on end.
Quality Care: We run our business through the eyes of the customer. That means we take good care of your home and leave your property clean.
We have hundreds of satisfied customers all over West and Southwest Michigan. Contact us today to find out what Advantage Roofing & Exteriors can do to make your home safer and more beautiful than ever. Fill out our online form for a free in-home estimate or give us a call today at 269-372-1691 or toll-free at 888-205-7700.
.