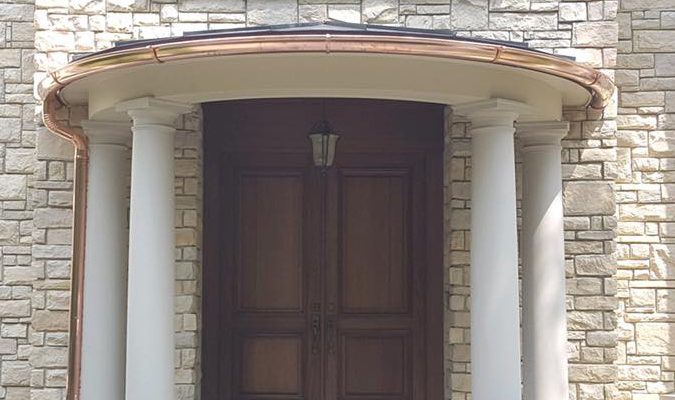 Gutter replacement is often the best solution for poor drainage around your home. In addition, it's a great finishing touch if you decide to have your roof replaced. Many people forget that their old rain gutters aren't a good match for their new roof, so seamless gutter replacement is the quickest and easiest way to get a cohesive look for their updated exterior.
Choosing New Gutters for Your Home
There are several factors to consider when choosing new rain gutters for your home's exterior. Advantage Roofing & Exteriors can assist you in ironing out the details for your gutter replacement. Here are a few options Advantage offers:
Gutter styles: We offer traditional gutter and downspout systems as well as unique options like copper gutters and half-round gutters.
Gutter screens: We have different styles of gutter guards and can help you determine which will work best based on the foliage around your home.
Gutter add-ons: We also have additions like rain gutter covers and downspouts that can further protect your home from potential damage to your roof, foundation or landscaping.
Get More Information
Fill out our online form or call us today at (269) 372-1691 to set up a free in-home estimate to learn more about our seamless gutter replacements services. We'll come right to your home and give you the details about our gutter replacement costs and options.